Travelbug "Geocacher Collector"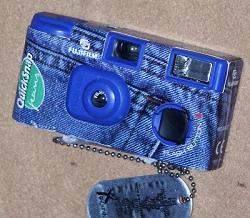 Please scroll down for a description in english language.
Der Travelbug Geocacher Collector besteht aus einer Einweg-Kamera mit angeklebtem TB-Tag: Link zum Travelbug auf geocaching.com
Aufgabe: Wer diesen TB findet, macht ein Foto von sich oder von anderen Cachern mit der Kamera und legt sie anschließend wieder in den nächsten Cache. Der TB wurde von mir im August 2004 in den Cache Steel cable and wood swinging over water and stones in Österreich ausgesetzt und war fast 2 1/2 Jahre unterwegs. Am 1. Dezember 2006 konnte ich ihn wieder in den Händen halten. Danke an lanesend für die Zusendung per Post.
Im Folgenden zeige ich die Route die der Travelbug während seiner Reise zurückgenommen hat, die entsprechenden Logs und darunter die Fotos. Einige der Fotos waren leider zu dunken, aber ein Großteil davon ist brauchbar. Einige Fotos konnte ich noch nicht mit den zugehörigen Logs in Verbindung bringen. Wenn Du eines dieser Fotos wiedererkennst, kontaktiere mich bitte.
English text:
The Travelbug Geocacher Collector consists of a one-way camera with attached travelbug-tag: Link to the travelbug-page at geocaching.com
Goal: Please make a photo of yourself or other cachers if you find this travelbug, and place it in another cache then. The travelbug was released in august 2004 into the cache Steel cable and wood swinging over water and stones in Austria and travelled through the world for almost 2 and a half year. On december 1st, 2006, it returned home. Thanks to lanesend who was so kind to send the travelbug back to me by mail.
On this page you can see the route the travelbug took during its journey, the corresponding log and of course the photos that were taken. Unfortunately some of the photos were too dark, but most of them are acceptable. There are some photos that I couldn't assign to a log entry or cacher so far - please help me: if you recognize one of the unknown photos, please contact me.
Die Reiseroute / the route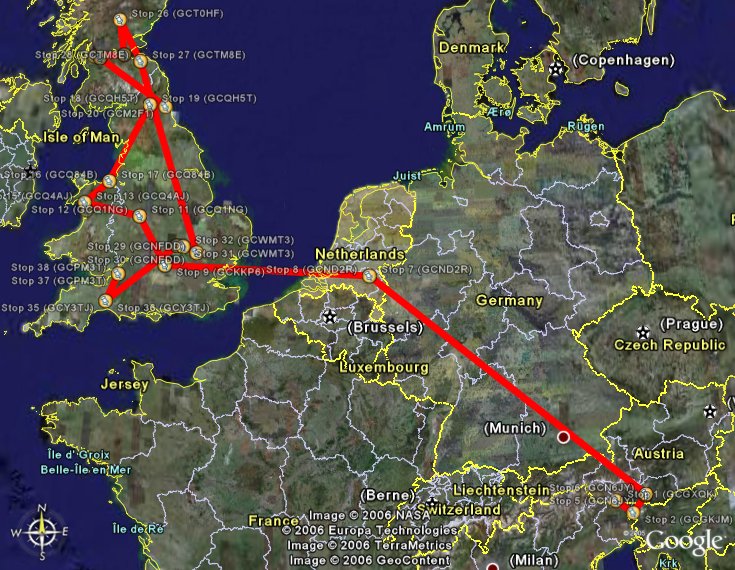 Die Stationen / the places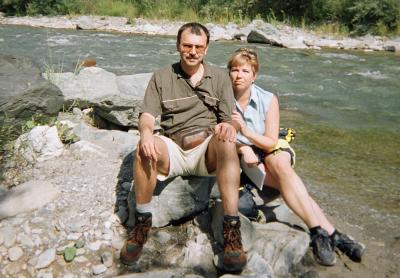 [P01]

vocsok from Hungary was the first finder of this travelbug.

vocsok aus Ungarn war der erste Finder dieses Travelbugs.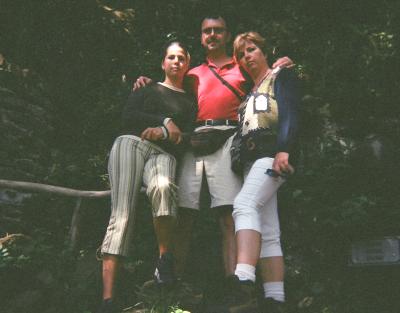 [P02]

Again vocsok with family, now at the cache Isonzo in Slovenia.

Nochmal vocsok mit Familie, hier beim Cache Isonzo in Slowenien.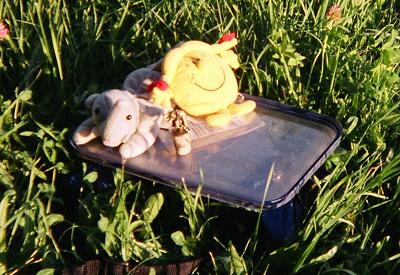 [P03]

B&M&L took this photo at the travel bug hotel together with the "guests" of the hotel in september 2004.

B&M&L fotografierte im September 2004 das Travelbug-Hotel zusammen mit seinen "Gästen".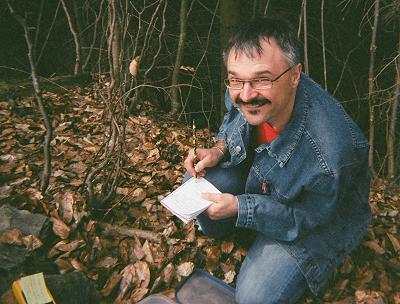 [P04]

travelfreak who rescued the TB from a TB hotel after 8 months of inactivity, puts it into the Cache Bleistätter Moor now.

travelfreak, der den TB nach 8 Monaten Pause aus einem TB-Hotel rettete, legt ihn in den Cache Bleistätter Moor.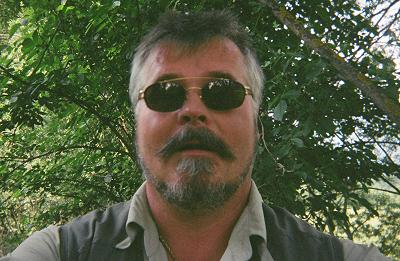 [P05]

flet from The Netherlands moved the travelbug more than 800 km.

flet aus Holland transportierte den Travelbug mehr als 800 km weit.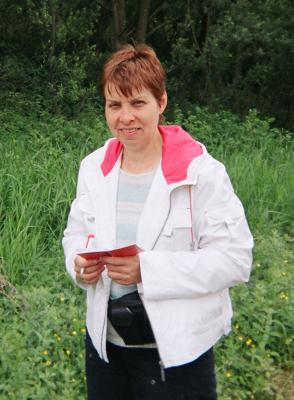 [P06]

The wife of flet

Die Frau von flet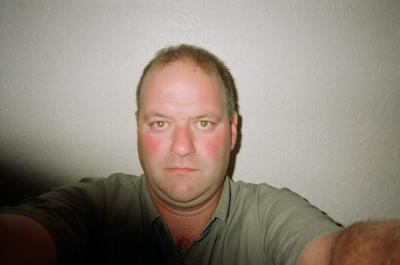 [P07]

???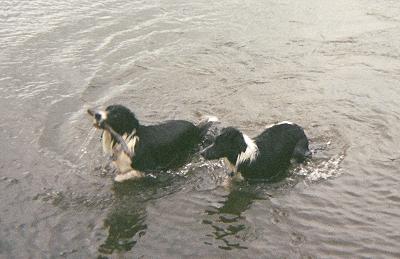 [P08]

The dogs of Bess's Friends, Candy & Floss.

Die Hunde von Bess's Friends, Candy und Floss.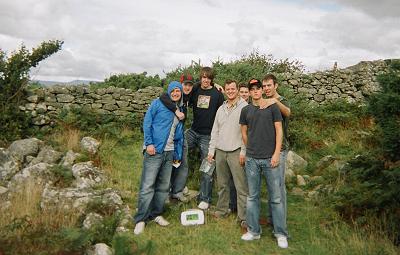 [P09]

TeamEvilfox did not take the travelbug, but took two photos of the team.

TeamEvilfox haben zwar den Travelbug nicht mitgenommen, dafür aber zwei Fotos vom Team geschossen.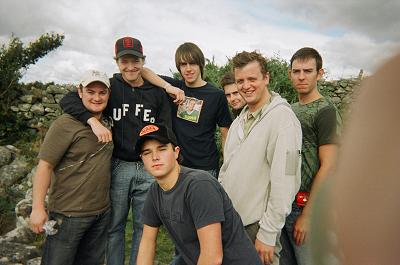 [P10]

TeamEvilfox again.

Nochmal TeamEvilfox.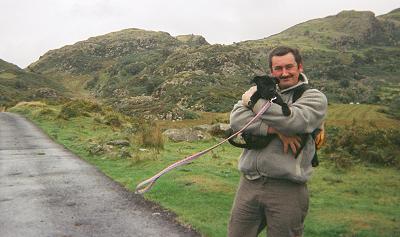 [P11]

The Washers with dog Billie, I assume.

The Washers mit Hund Billie, nehme ich an.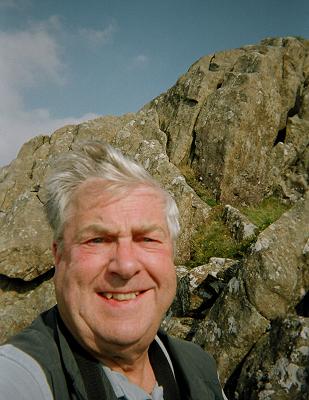 [P12]

John Stead at the cache location from Marvellous Mawddach

John Stead beim Cache Marvellous Mawddach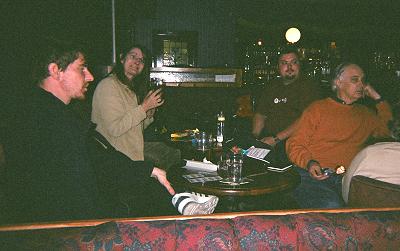 [P13]

Pengy&Tigger at the event cache Northumberland Get Together 2005.

Pengy&Tigger beim Eventcache Northumberland Get Together 2005.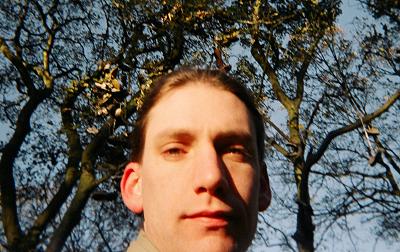 [P14]

alistair_uk in Newcastle's Armstrong Park

alistair_uk im Newcastle's Armstrong Park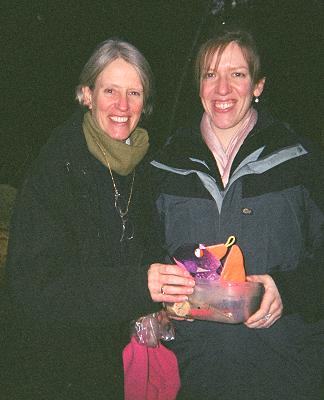 [P15]

This is Highland Fling and her mother. Highland Fling and Huge were visiting her mother in Glasgow and decided to take her out on her first cache hunt. Thanks to Huge for the information about this picture.

Das sind Highland Fling und ihre Mutter. Highland Fling und Huge besuchten ihre Mutter in Glasgow und nahmen sie mit zu ihrer ersten Cachesuche. Danke an Huge für diese Information.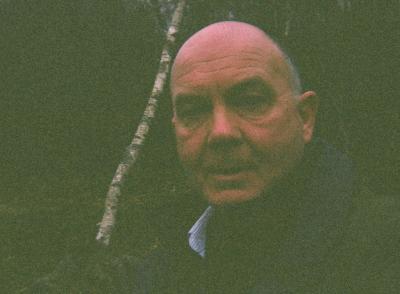 [P16]

Valeman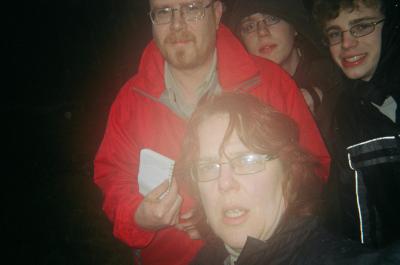 [P17]

This is yob kulcha at the Cache Of The Red Jeep, accompanied by the yoblets. Mrs yob looks far more surprised than she should considering she was holding the camera.

yob kulcha beim Cache Of The Red Jeep, begleitet von den yoblets. Frau Yob schaut etwas überrascht, wenn man bedenkt dass sie diejenige war, die die Kamera hielt.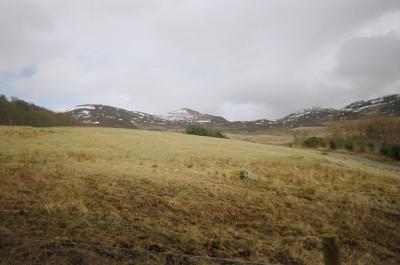 [P18]

???


[P19]

Pharisee picked up the travelbugat the 4th Scottish Bash.

Pharisee nahm den Travelbug mit vom 4th Scottish Bash.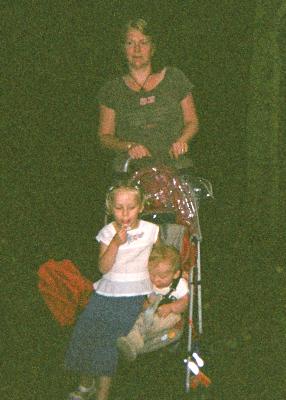 [P20]

This is JEDDi Knight 100's wife Jean together with Erin and David.

Die Frau von JEDDi Knight 100 zusammen mit Erin und David.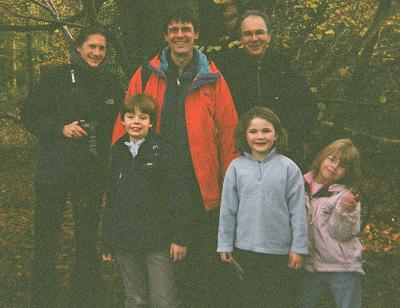 [P21]

eatonwatkins and lanesend at Nutnabbers cache in the Wye Valley

eatonwatkins and lanesend beim Nutnabbers Cache im Wye-Valley
Das waren also die Fotos von der ersten Runde. Nachdem das so gut geklappt hat, werde ich den Travelbug wohl mit einer neuen Kamera bestücken und erneut aussetzen.
Those were the photos of round 1. This travelbug was really successful, so I will send it out again with a new camera.